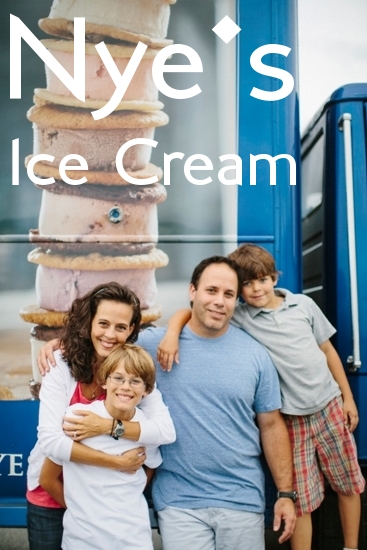 Wilmington is like most southern towns no matter the size, ironically and yet ever so charmingly small. Forget six degrees of separation it's more like three maybe four at the most. One of our favorite cool treats here at Custom Home Nye's Ice Cream is a perfect example of that.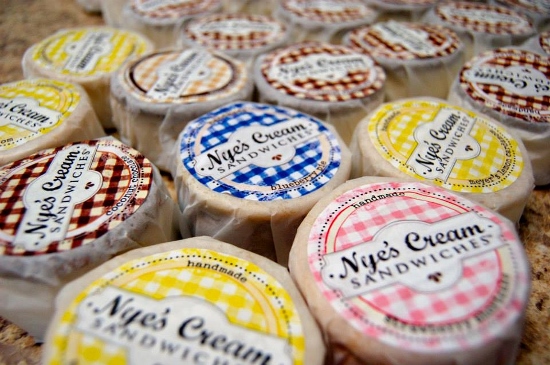 A couple of bites into key lime lusciousness wrapped in cute gingham = hooked! You can understand why we are now lifetime fans here at CHFG. Finding out later in a local article that Nye's had roots here in our hometown was the cherry on top so to speak. We've all had the good  fortunate to meet Kelly Nye through Kevin's wife Christina, small town indeed. Kelly happens to be the unwavering support and enthusiasm behind her husband Christian, executive chef and ice cream maker extraordinaire.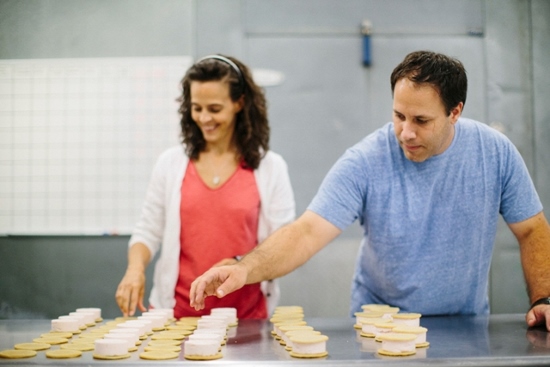 Determined to focus on their young growing family and slow down with their hectic jobs Christian and Kelly Nye moved from Austin to Wilmington thinking a coastal life equaled a slower pace in life. The beach has a way of fooling us that way sometimes. As much as they fell in love with Wilmington Chris was still working late hours as an executive chef and missing time with his family. Deciding to go for that dream of balance, they took steps to follow Chris's long time dream of opening a restaurant. In May of 2010 when recipe development for the restaurant was in full swing, they taste-tested some ice cream sandwiches with their son's kindergarten class for his birthday. As it turns out, they were a huge hit and not just with the kids! That afternoon, they sat on the brightly colored alphabet carpet with sweet Ms. Jane (their son's teacher and one of their biggest supporters) and the dream took root.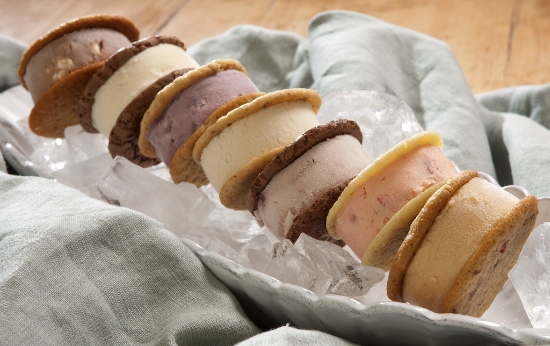 Why not bring back the classic ice cream sandwich—only better? Christian got to work in their home kitchen, while Kelly and the boys spent the summer eating ice cream and cookies. It seems they were not the only ones who loved this delicious combination, because all of the sudden, Christian was making hundreds of sandwiches every week trying to keep up with the orders.
Now they are trying to expand on their winning recipes and have entered Martha Stewart's AMERICAN MADE Contest, and guess what they are in second place in the food category right now!! As a small family company ourselves, we can appreciate all the hard work and dedication that goes into reaching for your dreams. Please join us between now and September 13th in helping Chris and Kelly achieve this dream of growing their family company.
To vote for Nye's Cream Sandwiches, click on the link below and follow these instructions to register and vote!
1. Click on this link …. http://www.marthastewart.com/americanmade/nominee/80674
You should be re-directed to the Nye's Cream entry on Martha Stewart's website.
2. When you see the Nye's Cream entry, click on Sign In/Register button in the top right hand corner of your screen. A new window should pop up.
3. In the new window, do NOT enter your e-mail address. SCROLL DOWN and click the dark gray REGISTER button. Another window should pop up.
4. In the new window, enter your e-mail address and choose a password (anything you will remember). Click the JOIN button. You will be redirected to the Nye's Cream entry.
5. On the right hand side of your screen, click VOTE (you can do this 6 times in a row).
Then you are done for the day! You can return 24 hours later, sign in with your e-mail address and password and vote 6 more times.
Please keep voting through September 13 when the category voting ends.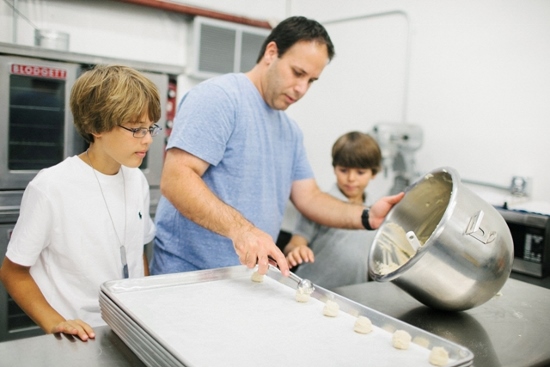 "Remember a time when the perfect day was capped off with a game of neighborhood flashlight tag, catching lightning bugs could happily occupy an entire evening, and a double-dog dare was all it took to throw down the gauntlet?
While we can't slow down the crazy pace of modern life, we hope to take you back to a simpler time—a time when life's worries disappeared with a trip to the local ice cream parlor or a plate of fresh-baked cookies.
Or better yet, both.
– Chris & Kelly Nye"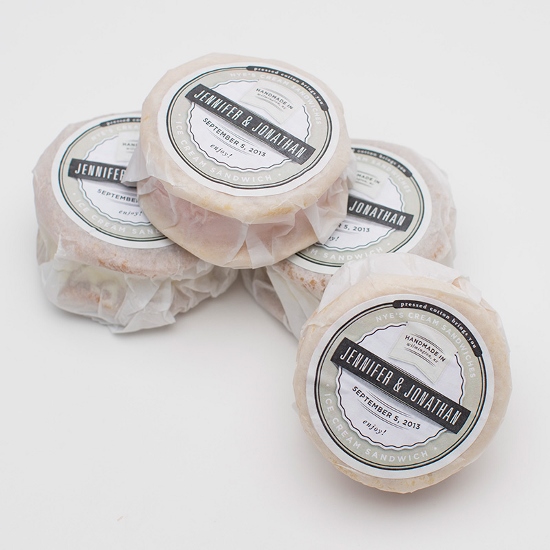 By the way you don't have to live in Wilmington to enjoy a Nye's Ice Cream you can order them online! Chris and Kelly will also make custom ice cream sandwiches for your wedding or event, how cool is that!
Thanks so much for helping us spread some local love. As Kelly and Chris would say…
Have a Nye's Day!
Shari