As a company we try to encourage healthy eating habits but where we all seem to falter is when we are in a rush, which is why when Frush (which rhymes with juice) asked one of our employees to bring in some samples of their handy Yogurt on the Go! for us all to try it was an easy yes.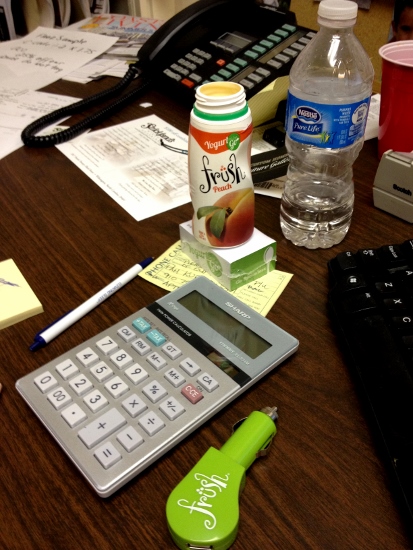 If you would like to read more about their experience hop on over and check them out, while you do all of us here at CHFG will be enjoying our healthy spoonless treats.
Have you and your coworkers considered taking the Frush Gone Spoonless Office Challenge as well? Something to ponder.
Stay tuned for more CHFG fun…